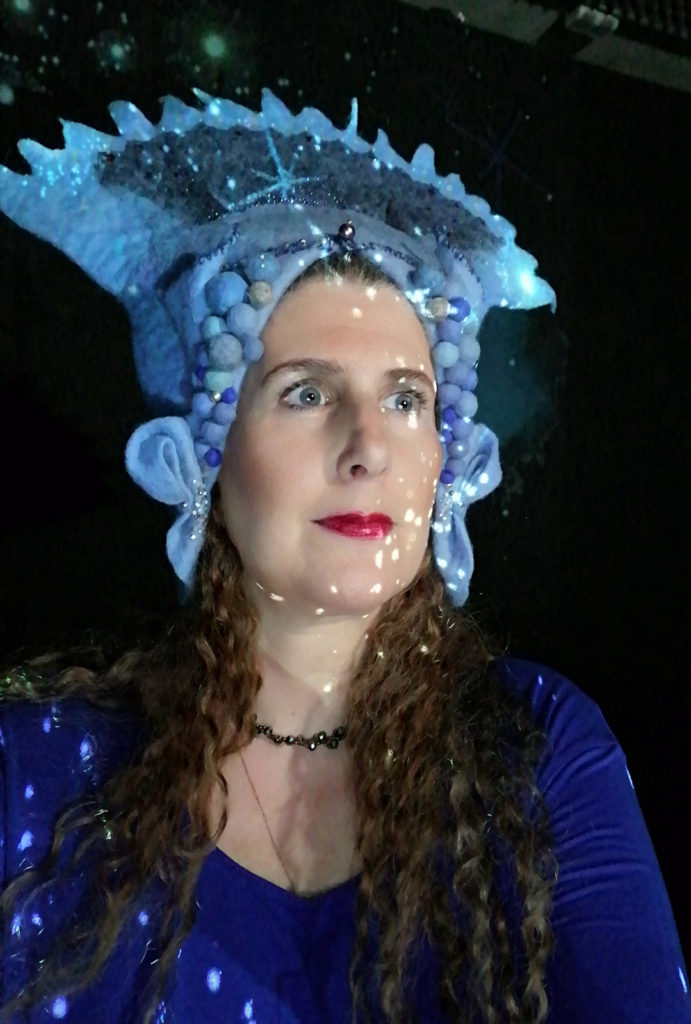 Past Events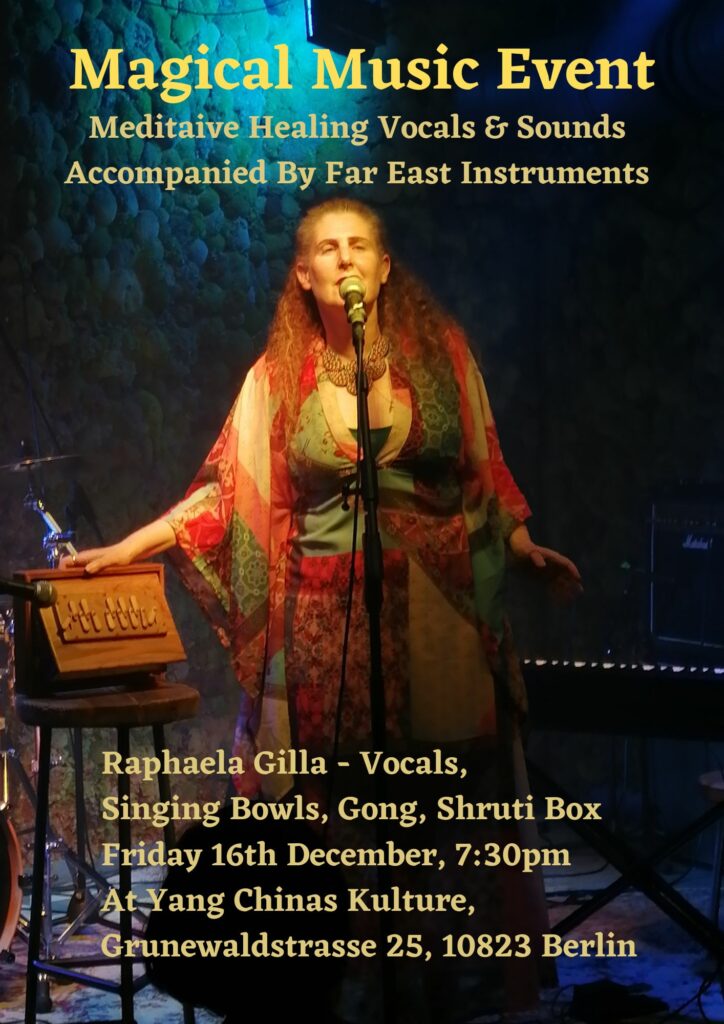 The Rose" sang at live performance in Yang Chinas Culture, Berlin with Indian Shruti Box. (16 Dec 2022).
This beautiful, sensitive song means a lot to me. It gave me a deep faith & hope through the years in Unconditional Love. It helped me to learn that We are the only Seeds of Love & that no one is responsible for how we feel and what we choose in our lives but ourselves.
"I say love it is a flower and you its only seed" ❤️ In the darkest night grows the seed that with the dawn becomes The Rose🌹 Listen to the beautiful lyrics of this song till the end and let it lead your soul to a peaceful faith, to joy & to its special purpose ✨
To see and hear Raphaela Gilla performing life is a spiritual experience. In her performances she gives herself completely with her body, spirit and soul.
As a vocal medium she channels divine beings from higher dimensions. Her voice speaks directly to the hearts of the audience and opens them for a deep emotional journey.
The audience experiences the feeling of coming back home to their souls and their higher selves.
Raphaela's powerful live performance and vocal presence bring them to a new awakening. Hearing her magical voice reminds the audience of eternal freedom.
She performs in nature, in eco-friendly festivals and spiritual venues. To see Raphaela Gilla perform live could become a life transforming event.
Please contact Raphaela Gilla for booking a performance, concert, festival or event.